Dave Grohl Celebrates "Smells Like Teen Spirit" 27th Anniversary Onstage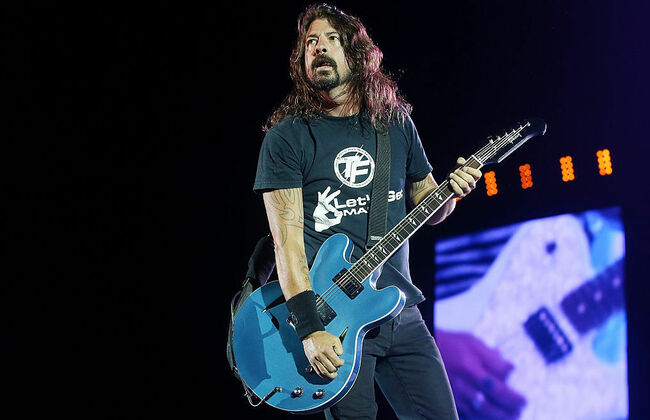 The Foo Fighters' current tour has been accumulating all kinds of buzz, whether it be from starting pick up soccer games with college athletes or playing pop up concerts in parking lots, bringing 16-year-old fans onstage to sing with them or tipping servers nearly 100%, there hasn't been a dull moment since the rockers hit the road.
On Monday (September 10), during a show in Portland, frontman Dave Grohl and drummer Taylor Hawkins switched places so Hawkins could pull someone from the crowd to sing a duet of Queen and David Bowie's "Under Pressure" with him — something that's become a staple during the Foo Fighters' set during this tour. While behind the drum kit, Grohl splashed in the intro to "Smells Like Teen Spirit" while keeping the rhythm for Hawkins and his special guest. While obviously a nod to his old band, Nirvana, the quick tribute was made even more special by the fact that the song, which was released on September 10, 1991, was celebrating its 27th anniversary.
With around six weeks left on the band's Concrete and Gold world tour, there's plenty of time for more buzzworthy moments to occur. We can't wait to see what the Foo Fighters do next.
Check out their remaining tour dates here and watch Grohl's Nirvana tribute below.