Toto's "Africa" Will Now Play For Eternity—In Africa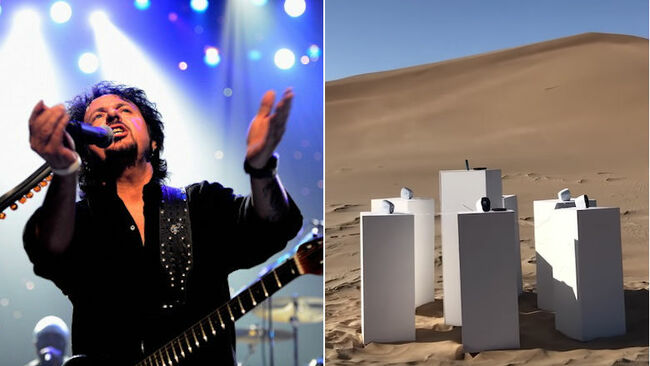 Toto's "Africa" has become one of the most beloved songs of the '80s, thanks in large part to Weezer covering the song last year after a fan's online request became viral, and now that catchy 1982 hit is going to live on forever.
As BBC reports, Namibian-German artist Max Siedentopf has thoughtfully constructed a permanent sound installation in an undisclosed part of the coastal Namib Desert that plays the song in a continuous loop using solar power energy to "keep Toto going for all eternity." In other words, "Africa" will be playing in Africa forever. Or, at least, the foreseeable future.
"[I] wanted to pay the song the ultimate homage and physically exhibit 'Africa' in Africa," Siedentopf says. "Some [Namibians] love it and some say it's probably the worst sound installation ever. I think that's a great compliment."
"Most parts of the installation were chosen to be as durable as possible," he adds (because we all know how it "rains down in Africa"), "but I'm sure the harsh environment of the desert will devour the installation eventually."
The desert is 55 million years old, and with his carefully built installation, which is made up of six elevated speakers hooked up to an MP3 player, Siedentopf hopes the world will be hearing Toto for the next 55 million years.
Check out a video showcasing the sound installation below.
Photo: Getty Images/YouTube