DNA Test Leads Adopted Man To Daughters He Didn't Know He Had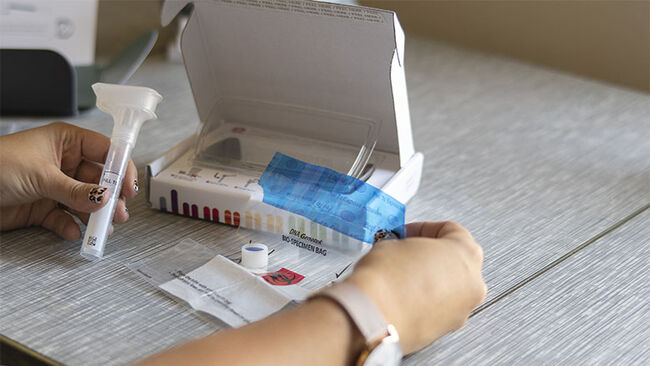 While trying to locate his biological father, a 50-year-old California man who was given up for adoption by his mother when she was a teenager learned that he had a 27-year-old daughter. Ted Wood met his birth mother in 1990 but has been unable to track down his father.
According to NBC News, Wood decided to try his luck using a DNA test from Ancestry.com in 2013. Over the years he was able to track down a few cousins on the site, but his father continued to elude him. Then, last April, Wood was shocked to learn that the site had matched him with a 27-year-old woman who was his daughter.
While Wood was busy searching for his father, Melissa Daniels was doing the same. Her mother had conceived her using donated sperm and she decided to use Ancestry.com to see if she could identify her biological father. After she learned of the match, she contacted Wood, but he did not respond.
When he first learned he had a daughter he thought it was a mistake. Wood had donated sperm in college but never expected to meet the children he fathered because the clinic had offered anonymity.
Daniels kept trying to reach out to Wood and he eventually replied back. The two began chatting, taking it very slow. While they were conversing, two other women found out that Wood was their father as well using a DNA test from 23andMe.
Wood did manage to identify his father after speaking to other relatives he met on the site. He found out that his father was Linwood Gray, a man with a violent history who killed himself and his boyfriend in 1982.
"The first reaction was kind of, oh, s***, oh, wow. That's not what you expect somebody's life path to have taken," he said.
Despite the disappointment of not being able to meet or talk with his real father, Wood is grateful for the chance to meet his newfound daughters and their families.
"When we saw each other, it was just, 'boom,'" he said. "We click, we get along, so it's easy to keep talking."
Photo: Getty Images